Bishops seek meeting with Minister over 'draconian' ban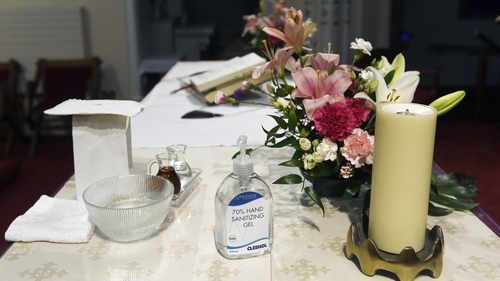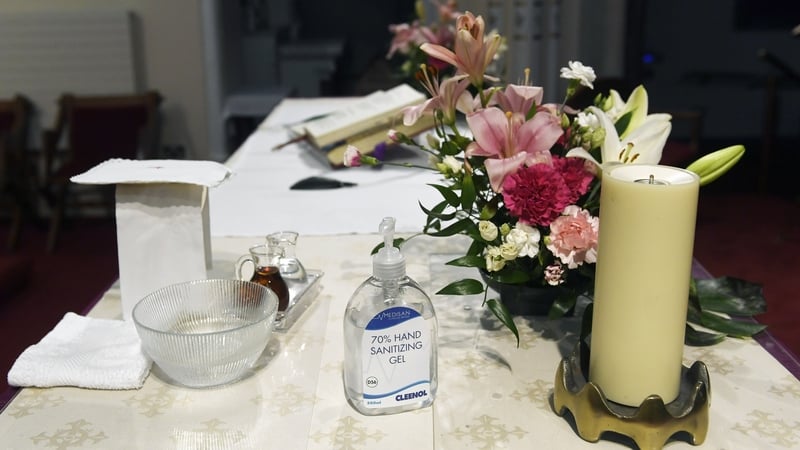 The Archbishop of Armagh and Primate of All-Ireland is seeking a meeting with the Minister for Health over a "draconian" move to outlaw public mass and other religious services.A statutory instrument was published earlier this week after Minister Stephen Donnelly signed a regulation allowing only virtual religious services.In a statement Archbishop Eamon Martin said he became aware of this measure on Friday and consulted with the other Archbishops.

He said they considered the move, together with the associated penal provisions, to be "provocative" and "draconian".

The archbishops say are now seeking legal advice and want an immediate meeting with Minister Donnelly.

"Together with other Churches and faith communities, we have been cooperating fully with public health messages for more than a year now," they said.

Taoiseach Michael Martin met bishops, including Archbishop Martin, on Thursday.

He said it is highly disappointing that despite the reassurances of the Taoiseach to Church leaders at that meeting that he understood the importance of faith and worship to the people of Ireland, this statutory instrument was introduced in a clandestine manner and without notice or consultation.

The Archbishops said they consider this to be a "breach of trust".

They said they will seek an immediate meeting with Minister Donnelly and request the suspension of this harsh and unclear statutory instrument.

Minister Donnelly defended the current restrictions on mass, stating there is a ban on all large indoor gatherings.

He said he is aware it is a serious imposition for a lot of people and as soon as public health advice deems it safe, mass will be allowed.

He knows the archbishops would like to meet and he would be happy to meet with them.

The chair of Irish Muslim Peace and Integration Council has said he is disappointed by the measure to outlaw religious services.

Shaykh Dr Umar Al-Qadri said faith communities have suffered enough and this is the second Ramadan that his community has been unable to visit a place of worship.

He said he is in agreement with the Catholic Archbishops and he is also considering taking legal advice.

Places of worship and faith have shown that they are extremely responsible with social distancing, he said, adding that religious services are crucial for the well-being and mental health of many people.
https://www.keashparish.ie/wp-content/uploads/2021/04/00140947-500.jpg
281
500
William Henry
https://www.keashparish.ie/wp-content/uploads/2018/10/keash-parish-logo2.png
William Henry
2021-04-18 16:12:21
2021-04-18 16:15:39
Bishops seek meeting ........