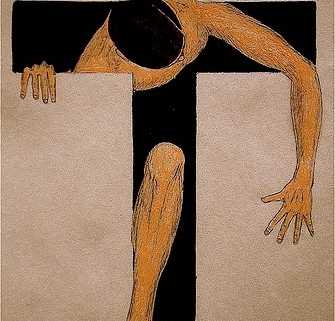 ---
August 21st, 2022
Gospel
Jesus passed through towns and villages,
teaching as he went and making his way to Jerusalem.
Someone asked him,
"Lord, will only a few people be saved?"
He answered them,
"Strive to enter through the narrow gate,
for many, I tell you, will attempt to enter
but will not be strong enough.
After the master of the house has arisen and locked the door,
then will you stand outside knocking and saying,
'Lord, open the door for us.'
He will say to you in reply,
'I do not know where you are from.
And you will say,
'We ate and drank in your company and you taught in our streets.'
Then he will say to you,
'I do not know where you are from.
Depart from me, all you evildoers!'
And there will be wailing and grinding of teeth
when you see Abraham, Isaac, and Jacob
and all the prophets in the kingdom of God
and you yourselves cast out.
And people will come from the east and the west
and from the north and the south
and will recline at table in the kingdom of God.
For behold, some are last who will be first,
and some are first who will be last."
REFLECTION
To enter by a narrow door requires a certain amount of concentration, whereas we can sail through a wide door or gate without even noticing it. On the way into a big football game, such as into Croke Park or customs in an Airport, you generally have to go through narrow gates or styles. People have to get in line and concentrate a little. Once a football match is over, the wide main gates are opened and people sail through without any effort at all. The same numbers of people go through the narrow doors beforehand as come out the main gates afterwards. However, the narrow door requires people to be focused in a way that the main gate does not. Therefore we must listen, concentrate and focus upon the word of God, in the hope of entering through the narrow door or gate leading to heaven. Each and every day, the words of the Gospel retain a message from the Lord above for us to concentrate and focus upon.
Reflect, today, upon that moment when you meet our Lord face to face.  What will that encounter be like?  Will it be one where He greets you with open arms saying, "Well done, good and faithful servant, enter into your reward."  Or will it be one in which He says, "I do not know you."  Now is the time to face your life of faith with honesty, striving to rely only upon the strength of our divine Lord.
PRAYER
Lord, I do desire to enter the narrow gate.  I choose to follow Your gentle voice, leading me to Heaven.  Help me to remain humble in life, shedding all that leads me to rely upon myself.  May I rely only upon You, dear Lord, and trust You in all things.  Jesus, I trust in You
https://www.keashparish.ie/wp-content/uploads/2022/08/Narrow-Gate21.jpg
500
335
William Henry
https://www.keashparish.ie/wp-content/uploads/2018/10/keash-parish-logo2.png
William Henry
2022-08-21 07:52:40
2022-08-21 07:52:40
Gospel reading - "the narrow gate"