REMEMBER A CHILDS PRAYER, CALLS OUT LOUDEST TO GOD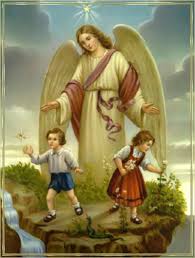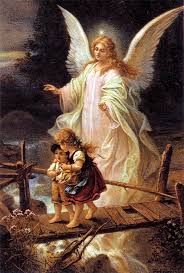 GUARDIAN ANGEL
Everyone has a Guardian Angel.  Our Guardian Angel cannot be seen but goes with us everywhere.  When we pray to our Guardian Angel, we are asking the angel to mind us, everywhere we go, each day.
We can pray to other peoples Guardian Angels also; asking those angles to help them people also.
God in Heaven, sends an Angel to mind each and every one of us.
By praying to your Guardian Angel, the Angel will always mind you.
Remember each night to thank your Guardian Angel.
You must believe your Guardian Angel exists, for it to help you.
PRAYER TO GUARDIAN ANGEL
___________________________
Oh Angel of God, my guardian dear,
to whom Gods love, commits me here;
ever this day be at my side
to light and guard, to rule and guide
AMEN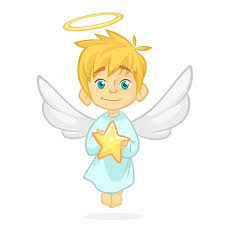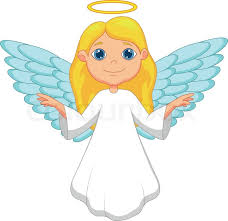 Padre Pio is said to have recited the following prayer to his Guardian Angel: Prayer to the Guardian Angel
Angel of God, my guardian, to whom the goodness of the Heavenly Father entrusts me. Enlighten, protect and guide me now and for ever. Amen
Saint Pope John Paul II and Children
Hours of fun colouring.  Please click on the link below and  print off
https://cdn.shopify.com/s/files/1/1368/4993/files/ABC_Coloring_Pages.pdf?17471580526143169393
Pope Francis and Children
https://www.youtube.com/watch?v=xL01jmT0MN4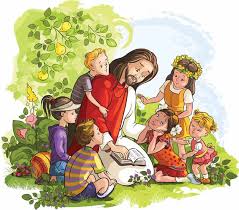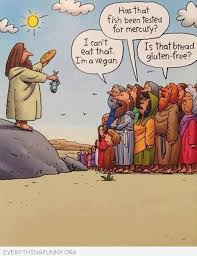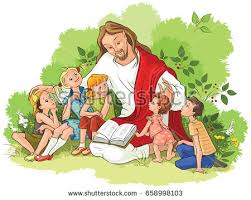 Children's Morning Prayer
Lord, in the morning I start each day,
By taking a moment to bow and pray.
Beginning with thanks, I then give praise
For all your kind and loving ways.

Today if sunshine turns to rain,
If a dark cloud brings some pain,
I won't doubt or hide in fear
For you, my God, are always near.

I will travel where you lead;
I will help my friends in need.
Where you send me, I will go;
With your help, I'll learn and grow.

Hold my family in your hands,
As we follow your commands.
And I will keep you close in sight
Until I crawl in bed tonight.

Amen.
— Mary Fairchild
OR
Be near me, Lord Jesus!
I ask Thee to stay
Close by me forever
And love me, I pray.
Bless all the dear children
In Thy tender care
And take us to heaven
To live with Thee there.
Amen.
— Traditional
CHILDREN'S NIGHT PRAYER
Now I lay me down to sleep,
I pray the Lord my soul to keep.
May the angels watch me through the night,
And keep me in their blessed sight. Amen.
Now I lay me down to sleep.
I pray the Lord my soul to keep.
If I should live another day
I pray the Lord to guide my way. Amen.
OR
Matthew, Mark, Luke, and John,
Bless the bed that I lie on.
Four corners to my bed,
Four angels round my head;
One to watch and one to pray,
And two to bear my soul away.
OR
Now, I lay me down to rest
I thank the Lord; my life is blessed
I have my family and my home
And freedom, should I choose to roam.
My days are filled with skies of blue
My nights are filled with sweet dreams, too
I've no reason to beg or plead
I have been given all I need.
Beneath the subtle moonlit glow
I thank the Lord, so He will know
How grateful I am for my life
In times of glory and of strife.
The times of glory give me hope
The times of strife teach me to cope
Thus, I am much stronger in turn
Yet grounded, still, with much to learn.
Now, I lay me down to rest
I thank the Lord; I've passed the test
Of yet another day on earth
Grateful for its abundant worth.
This day has been a special dream
From morning 'til the last moonbeam
Yet, should the coming dawn bring sorrow
I'll rise, thankful I've reached tomorrow.
Some animated stories of Jesus' life