PRAYER
Some different prayers during this time of the Corona virus………..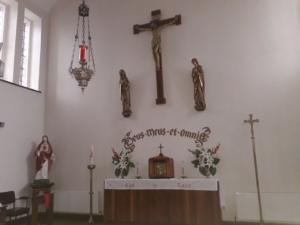 Guardian Angel Prayer
Dear Guardian Angel, go for me to the church, there kneel down at Mass for me.
At the Offertory, take me to God, and offer Him my service: What I am, what I have, offer as my gift.
At the Consecration, with your seraphic strength, adore my Saviour truly present, praying for those who have loved me, for those who have offended me, and for those now deceased, that the blood of Jesus may purify them all.
During Holy Communion, bring to me the Body and Blood of Jesus uniting Him with me in spirit, so that my heart may become His dwelling place. Plead with Him, that through His sacrifice all people throughout the world may be saved.
When the Mass ends, bring home to me and to every home, the Lord's blessing. Amen.
Spiritual Communion Prayer
My Jesus, I believe that you
are in the Blessed Sacrament.
I love you above all things,
and I long for you in my soul.
Since I cannot now receive you
Sacramentally, come at least
spiritually into my heart.
As though You have already
come, I embrace You and unite
myself entirely to You;
never permit me to be
separated from You. Amen.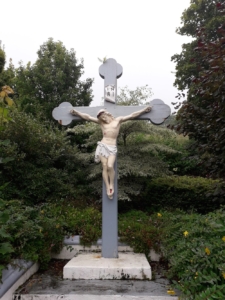 Guardian Angel Prayer
O HOLY ANGEL at my side,
Go to Church for me,
Kneel in my place, at Holy Mass,
Where I desire to be.
At Offertory, in my stead,
Take all I am and own,
And place it as a sacrifice
Upon the Altar Throne.
At Holy Consecration's bell,
Adore with Seraph's love,
My Jesus hidden in the Host,
Come down from Heaven above.
Then pray for those I dearly love,
And those who cause me grief,
That Jesus' Blood may cleanse all hearts,
And suff'ring souls relieve.
And when the priest Communion takes,
Oh, bring my Lord to me,
That His sweet Heart may rest on mine,
And I His temple be.
Pray that this Sacrifice Divine,
May mankind's sins efface;
Then bring me Jesus' blessing home,
The pledge of every grace. Amen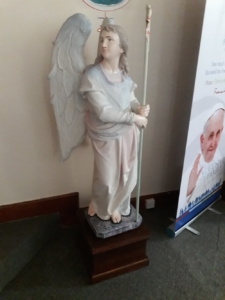 St Francis de Sales Prayer
Do not look forward in fear to the changes and chances  of this life; rather, look to them with full confidence that, as they arise, God, to whom you belong, will in his love, lead you safely through all things.
He has guided you thus far in life, and He will lead you safely through all trials; and when you cannot stand it, God will carry you in His arms.
Do not fear what may happen tomorrow; the same understanding Father who cares for you today will take care of you then and every day.
He will either shield you from suffering or will give you unfailing strength to bear it. Be at peace then and put aside all anxious thoughts and imaginations
If it is possible try to do the following:
Attend mass weekly
Try to occasionally say the Rosary. This is so important. If you asked your mother in this world to do something for you, would she say no.  Of course not.  Our mother in heaven loves us more. Praying the Rosary to her is the greatest act of love that you can pronounce for her.  Our Lady repeatedly has requested for the Rosary to be said in the home regularly (daily if possible)
Please pray each day to your Guardian Angel. Our Lord has placed this Angel with us to protect us daily.
Say the Angelus at 12 noon and 6pm
A morning prayer
A night prayer
Do an amount of prayer comfortable to you. Smaller amounts but in a deeper spiritual way are sometimes better than rattling off prayer. A quiet location. Close your eyes. Speak in your mind to God about whats worrying you. Ask forgiveness for sin and think of what sin you are seeking forgiveness for. Thank God for different events of the day, ask for what you need and then pray in a way comfortable to you.
DEVOTION TO
THE HOLY FACE OF JESUS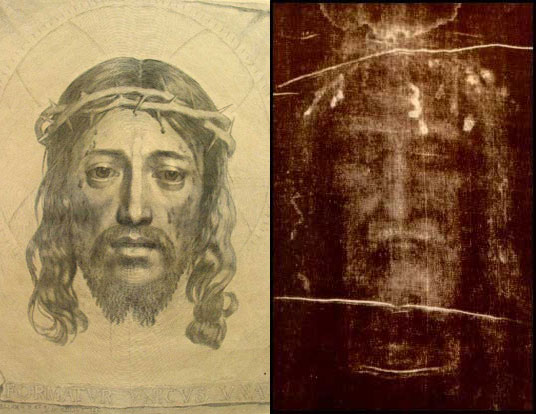 Prayers of devotion to the Holy Face of Jesus are a special way to honor our Lord. Find a quiet place. Just focus on the Holy Face. Dont force yourself into prayer. When you are comfortable, speak in your mind to Jesus about what is going on in your life. Tell him what is worrying you. Ask him for his help. Dont rush this. Just sit and focus on the Holy Face until you feel like speaking in your mind to Jesus.
_______________________________________________
Prayer for the Intercession of St. Pio of Pietrelcina

Dear God, You generously blessed Your servant,
St. Pio of Pietrelcina,
with the gifts of the Spirit.
You marked his body with the five wounds
of Christ Crucified, as a powerful witness
to the saving Passion and Death of Your Son.
Endowed with the gift of discernment,
St. Pio labored endlessly in the confessional
for the salvation of souls.
With reverence and intense devotion
in the celebration of Mass,
he invited countless men and women
to a greater union with Jesus Christ
in the Sacrament of the Holy Eucharist.
Through the intercession of St. Pio of Pietrelcina,
I confidently beseech You to grant me
the grace of (here state your petition).
Glory be to the Father… (three times). Amen
________________________________________________
Prayer to St. Rita
O Powerful St. Rita,
rightly called Saint of the Impossible,
I come to you with confidence in my great need.
You know well my trials,
for you yourself were many times burdened in this life.
Come to my help, speak for me, pray with me,
intercede on my behalf before the Father.
I know that God has a most generous heart
and that he is a most loving Father.
Join your prayers to mine
and obtain for me the grace I desire:
(Share your request…)
You who were so very pleasing to God on earth
and are so much more now in heaven,
I promise to use this favour, when granted,
to better my life, to proclaim God's mercy,
and to make you more widely known and loved. Amen.
________________________________________________
Let us turn to Saint Medard and ask for his intercession.
Jesus My Lord, Saint Medard served as a bishop during very difficult times, and his long life of spiritual leadership created a tremendous impression on the people. Because of his patronage against bad weather, I ask him to intercede for me during the storms of my life as well as the storms in nature. Protect me and my home. And Lord, help the victims of hurricanes, tornadoes, earthquakes and other natural disasters. Send in more helpers and multiply the supplies that are needed for their aid. You calmed the storm on the Sea of Galilee; deliver us from the storms that are raging around us now. Saint Medard, pray for us. Amen.
________________________________
Prayer to St. Anthony
Blessed be God in His Angels and in His Saints"
O Holy St. Anthony, gentlest of Saints, your love for God and Charity for His creatures, made you worthy, when on earth, to possess miraculous powers. Encouraged by this thought, I implore you to obtain for me (request). O gentle and loving St. Anthony, whose heart was ever full of human sympathy, whisper my petition into the ears of the sweet Infant Jesus, who loved to be folded in your arms; and the gratitude of my heart will ever be yours. Amen.
________________________________________________
Prayer of St. Francis of Assisi:
"Lord, make me an instrument of your peace; where there is hatred, let me sow love; where there is injury, pardon; where there is discord, union; where there is doubt, faith; where there is despair, hope; where there is darkness, light; and where there is sadness, joy.
"O Divine Master, grant that I may not so much seek to be consoled, as to console; to be understood, as to understand; to be loved, as to love; for it is in giving that we receive, it is in pardoning that we are pardoned, and it is in dying that we are born to eternal life." Amen.
________________________________________________
Miraculous Invocation to St. Therese
O Glorious St. Therese,
whom Almighty God has raised up to aid
and inspire the human family,
I implore your Miraculous Intercession.
You are so powerful in obtaining every need
of body and spirit from the Heart of God.
Holy Mother Church proclaims you "Prodigy of Miracles…
the greatest saint of Modern Times."
Now I fervently beseech you to answer my petition
(mention in silence here)
and to carry out your promises of
spending heaven doing good on earth…
of letting fall from Heaven a Shower of Roses.
Little Flower, give me your childlike faith,
to see the Face of God
in the people and experiences of my life,
and to love God with full confidence.
St. Therese, my Carmelite Sister,
I will fulfill your plea "to be made known everywhere"
and I will continue to lead others to Jesus through you.
Amen.
________________________________________________
Prayer for Priests:-
O Jesus, our great High Priest, hear my humble prayers on behalf of your priests.  Give them a deep faith, a bright and firm hope and a burning love which will ever increase in the course of their priestly life.
In their loneliness, comfort them.  In their sorrows, strengthen them.  In their frustrations, point out to them that it is through suffering that the soul is purified, and show them that they are needed by the Church; they are needed by souls; they are needed for the work of redemption.
2. A Prayer for Priests
By St. Therese of Lisieux
O Jesus, eternal Priest,
keep your priests within the shelter of Your Sacred Heart,
where none may touch them.
Keep unstained their anointed hands,
which daily touch Your Sacred Body.
Keep unsullied their lips,
daily purpled with your Precious Blood.
Keep pure and unearthly their hearts,
sealed with the sublime mark of the priesthood.
Let Your holy love surround them and
shield them from the world's contagion.
Bless their labors with abundant fruit and
may the souls to whom they minister be their joy and consolation here and in heaven their beautiful and
everlasting crown. Amen.
3. A Prayer for Priests
By John Cardinal O'Connor
O loving Mother Mary, Mother of Priests, take to your heart your sons who are close to you because of their priestly ordination and because of the power which they have received to carry on the work of Christ in a world which needs them so much.  Be their comfort, be their joy, be their strength, and especially help them to live and to defend the ideals of consecrated celibacy.
Lord Jesus, we your people pray to You for our priests. You have given them to us for OUR needs. We pray for them in THEIR needs.
We know that You have made them priests in the likeness of your own priesthood. You have consecrated them, set them aside, anointed them, filled them with the Holy Spirit, appointed them to teach, to preach, to minister, to console, to forgive, and to feed us with Your Body and Blood.
Yet we know, too, that they are one with us and share our human weaknesses. We know too that they are tempted to sin and discouragement as are we, needing to be ministered to, as do we, to be consoled and forgiven, as do we. Indeed, we thank You for choosing them from among us, so that they understand us as we understand them, suffer with us and rejoice with us, worry with us and trust with us, share our beings, our lives, our faith.
We ask that You give them this day the gift You gave Your chosen ones on the way to Emmaus: Your presence in their hearts, Your holiness in their souls, Your joy in their spirits. And let them see You face to face in the breaking of the Eucharistic bread.
We pray to You, O Lord, through Mary the mother of all priests, for Your priests and for ours. Amen.
________________________________________________
Knock Shrine-
MASS TIMES FROM BASILICA
Sunday:  10.30 am , 12pm & 3pm
Weekdays: 3 pm ( from 30th May 2019)
MASS TIMES FROM KNOCK PARISH CHURCH
(Please note that their live stream is only available during Mass times)
Weekdays: 9am, 12pm  & 7.30pm
Saturday: 9am, 12pm & 7.30pm
Sunday: 9am,  & 7.30 pm (Evening Mass during the Pilgrimage Season only)
THE APPARITION CHAPEL
Continuously live but visual only
please click below to view any of the above from Knock:-
https://www.knockshrine.ie/watch/
TO VISIT LOURDES, CLICK BELOW…….
https://www.directfromlourdes.com/lourdes_live_tv
TO VISIT FATIMA,
Click below:-
LIVE VATICAN T.V
Click below:-
https://wwitv.com/tv_channels/38.htm
MEDJUGORGE – Mary TV
click below:-
POPE FRANCIS WEEKLY AUDIENCE
http://www.catholictv.org/shows/papal-programming/pope-francis-weekly-audience-june-19
Pray for Deceased Family and Friends.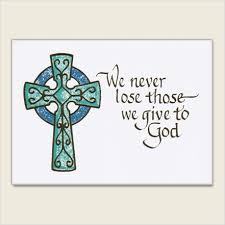 Those deceased people cannot pray for themselves but can pray for you.
Some small short prayers are:-
– "Lord have Mercy on the Dead".
– "Eternal rest be granted upon them oh Lord,
and may perpetual light shine upon them; may they rest in peace AMEN"
– " May the souls and the souls of all the faithfully departed, through the mercy of God, rest in peace AMEN"
THOUGHT OF THE DAY
click below
https://www.wow4u.com/page12.html
UNIVERSALIS LINK (TODAYS READINGS)
http://www.universalis.com/today.htm
Once you open this site, please navigate using tool bar to the left.
TODAYS GOSPEL REFLECTION:- click below
https://catholic-daily-reflections.com/daily-reflections/
REGULAR LIVE MASS:- click below:-
https://www.churchservices.tv/whats-on-now/
DAILY MASS
https://www.youtube.com/channel/UCi6JtCVy4XKu4BSG-AE2chg
THE ROSARY
The Five Joyful Mysteries
(said on Mondays and Saturdays)
1. The Annunciation
2. The Visitation
3. The Nativity
4. The Presentation
5. The Finding of the Child Jesus in the Temple
The Five Luminous Mysteries
(Said on Thursdays)
1. The Baptism of Jesus
2. The Wedding at Cana
3. The Proclamation of the Kingdom of God
4. The Transfiguration
5. The Institution of the Eucharist
The Five Sorrowful Mysteries
(said on Tuesdays and Fridays)
1. The Agony in the Garden
2. The Scourging at the Pillar
3. The Crowning with Thorns
4. The Carrying of the Cross
5. The Crucifixion
The Five Glorious Mysteries
(said on Wednesdays and Sundays)
1. The Resurrection
2. The Ascension
3. The Descent of the Holy Spirit
4. The Assumption
5. The Coronation
(Note: we say the Sorrowful Mysteries during the Sundays of Lent and
the Joyful Mysteries on Sundays in Advent.)
CLICK ON LINKS BELOW TO ENTER RELEVANT MYSTERY PAGE.
Holy Spirit, fill the hearts of your faithful and kindle in them, the fire of your love;
Send forth your Spirit and they shall be created and you shall renew the face of your earth
LET US PRAY
Oh God who taught the hearts of the faithful,
by the light of the Holy Spirit,
grant the gift of the same spirit, that he always be truely wise and ever rejoice in his consolation,
through Christ our Lord
AMEN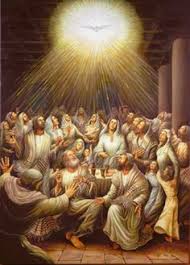 Oh Holy Spirit, You are the Third Person of the Blessed Trinity. You are the Spirit of truth, love and holiness, proceeding from the Father and the Son, and equal to Them in all things. … Fill my heart with a holy fear and a great love for Him
O Holy Spirit, You gave Yourself to the Virgin Mary and she said "yes" to becoming the mother of the Messiah. Help me to say "yes!" to whatever it is You are calling me to do. I want to serve the Father and make Jesus' love more evident in the world around me.
 O Holy Spirit, I have my own expectations about what I should and should not do. I now surrender to You my ideas, my limitations, my preferences, and my goals. Fill me, Holy Spirit, with all Your supernatural gifts! Empower me to accept and grow in the supernatural life as much as the early disciples did. I want to be useful to You. I want to go where You lead me. Holy Spirit, send me forth gifted and empowered to make a difference spreading the Good News of God's forgiving love.
Come, Holy Spirit; renew me. In Jesus' name, Amen!
In praying to the Holy Spirit, what can be achieved?
The seven gifts of the Holy Spirit, as traditionally defined, are:
1) Wisdom: We receive the gift of wisdom to help us understand the things of God, and to direct our whole life and all our actions to his honor and glory. Wisdom helps us see the world differently and from God's point of view. "O the depth of the riches and wisdom and knowledge of God! How unsearchable are his judgments and how inscrutable his ways!" (Romans 11:33)
2) Understanding: The gift of understanding enables us to know more clearly the mysteries of faith. "I will give them a heart to know that I am the Lord; and they shall be my people and I will be their God" (Jeremiah 24:7).
3) Counsel (also known as Right Judgment): The gift of counsel helps us to discern what is right and what is wrong. It assists us in our ability to choose the path of God. "Enter by the narrow gate; for the gate is wide and the way is easy, that leads to destruction, and those who enter by it are many. For the gate is narrow and the way is hard, that leads to life, and those who find it are few" (Matthew 7: 13-14).
4) Knowledge: When we receive the gift of knowledge, it enables us to discover God's will in all things. "For I know the plans I have for you, says the Lord, plans for welfare and not for evil, to give you a future and a hope" (Jeremiah 29:11).
5) Piety (also known as Reverence): The gift of piety helps us to love God, our merciful Father, and to obey his precepts out of love for him. It moves our heart from serving God out of duty and obligation into a relationship of love. "No longer do I call you servants, for the servant does not know what his master is doing; but I have called you friends, for all that I have heard from my Father I have made known to you" (John 15:15).
6) Fortitude (also known as Courage): While the gifts of knowledge and wisdom help us know what we should do, the gift of fortitude strengthens our will so that we can actually accomplish what is true, good and beautiful. This gift is sometimes called the gift of courage and helps a person stand firm, even when persecuted, in doing the right thing. "[T]hey will lay their hands on you and persecute you … This will be a time for you to bear testimony … I will give you a mouth and wisdom, which none of your adversaries will be able to withstand or contradict … you will be hated by all for my name's sake. But not a hair of your head will perish" (Luke 21:12-17).
7) Fear of the Lord (also known as Wonder and Awe): Commonly misunderstood as the fear of a wrathful God ready to smite us, the gift of fear of the Lord is actually more positive than negative. It consists of a recognition of the grandeur of God and his primacy over all things. Fear of the Lord recognizes that God is the creator and sustainer of the universe and we are his creatures. This gift helps us to understand how we must depend on God for everything. In other words, he is God, we are not. "[I]f God so clothes the grass which is alive in the field today and tomorrow is thrown into the oven, how much more will he clothe you" (Luke 12:27).
Prayer to the Sacret Heart of Jesus
"O Sacret Heart of Jesus, I place all my trust in thee"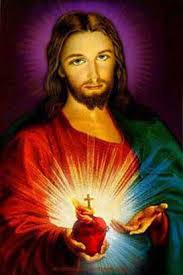 Efficacious Novena to the Sacred Heart of Jesus
I. O my Jesus, you have said: "Truly I say to you, ask and you will receive, seek and you will find, knock and it will be opened to you." Behold I knock, I seek and ask for the grace of…… (here name your request)
Our Father….Hail Mary….Glory Be to the Father….Sacred Heart of Jesus, I place all my trust in you.
II. O my Jesus, you have said: "Truly I say to you, if you ask anything of the Father in my name, he will give it to you." Behold, in your name, I ask the Father for the grace of…….(here name your request) Our Father…Hail Mary….Glory Be To the Father….Sacred Heart of Jesus, I place all my trust in you.
III. O my Jesus, you have said: "Truly I say to you, heaven and earth will pass away but my words will not pass away." Encouraged by your infallible words I now ask for the grace of…..(here name your request) Our Father….Hail Mary….Glory Be to the Father…Sacred Heart of Jesus, I place all my trust in you.
O Sacred Heart of Jesus, for whom it is impossible not to have compassion on the afflicted, have pity on us miserable sinners and grant us the grace which we ask of you, through the Sorrowful and Immaculate Heart of Mary, your tender Mother and ours.
Say the Hail, Holy Queen and add: St. Joseph, foster father of Jesus, pray for us.
— St. Margaret Mary Alacoque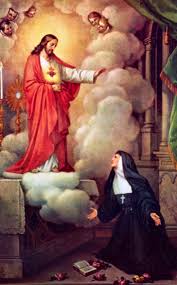 Pope Francis cures Baby
click on link below
REMEMBERING POPE FRANCIS' VISIT TO IRELAND
https://www.rte.ie/news/pope-francis-in-ireland/2018/0825/987406-pope-francis-ireland-visit/
courtesy of RTE
Saint John Paul II and Saint Mother Teresa clip
Saint Kevin of Glendalough
Patron Saint of the Parish of Keash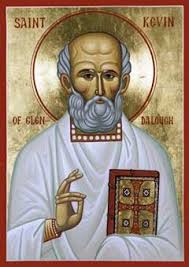 Prayer – St. Kevin
O God, for the Christian education of the poor and the strengthening of the new generations in the way of truth, You raised up the holy Confessor, St Kevin, who was baptised, taught and buried by saints, and through him gathered together many souls in Your Church: grant, we pray You, that helped by his prayers and example, we may burn with zeal for Your glory in the salvation of souls, and become worthy to share his crown in heaven. Through our Lord Jesus Christ, Your Son, who lives and reigns with You in the unity of the Holy Spirit, one God, for ever and ever. Amen.
Our Father…, Hail Mary…, Glory be…
Some information on St. Kevin
His life is not well documented, as no contemporaneous material survives.
There is a late medieval Latin Vita, preserved among the records of the Franciscan Convent in Dublin, edited by John Colgan as part of the Acta Sanctorum Hiberniae. According to this account, Kevin (like St. Columba) was of noble birth, the son of Coemlog and Coemell of Leinster.
He was born in 498 at the Fort of the White Fountain and baptized by Saint Cronan.
His given name Coemgen (anglicized Kevin) means "fair-begotten", or "of noble birth".
A tradition cited in the 17th century makes Kevin the pupil of Saint Petroc of Cornwall, who had come to Leinster about 492. 
Kevin was ordained by Bishop Lughaidh (or some say Lugidus) at Toomour in Keash
Following his ordination, he moved on to Glendalough
He lived as a hermit in a cave (a Bronze Age tomb now known as St. Kevin's Bed), to which he was led, in the account of the Vita, by an angel.
St. Kevin's Bed can best be described as a man-made cave cut in the rock face very close to the edge of the mountain. It overlooks the upper lake from a height of about 30 feet (10 metres). The approach to the cave is very difficult, with access to it through a rectangular space and a short passageway 3 ft. (1 metre) high and 2½ ft. wide. The inner or main part of the cave is just 4 ft. wide (1.5 metres) and less than 3 ft.(1 metre) high. It is reasonable to assume that the cave could only have been used as a sleeping place, and would have been impossible for an adult to stand upright in, so it is quite likely that St Kevin only used it as his bed, or a place for pious prayer or meditation.
Kevin lived the life of a hermit there with an extraordinary closeness to nature. His companions were the animals and birds all around him. He lived as a hermit for seven years wearing only animal skins, sleeping on stones and eating very sparingly. He went barefoot, and spent his time in prayer.
Disciples were soon attracted to Kevin and a further settlement enclosed by a wall, called Kevin's Cell, was established nearer the lakeshore. By 540 Saint Kevin's fame as a teacher and holy man had spread far and wide. Many people came to seek his help and guidance. In time Glendalough grew into a renowned seminary of saints and scholars and the parent of several other monasteries.
In 544 Kevin went to the Hill of Uisneach in County Westmeath to visit the holy abbots, Sts. Columba, Comgall and Cannich. He then proceeded to Clonmacnoise, where St. Cieran had died 3 days before. Having firmly established his community, he retired into solitude for four years, and only returned to Glendalough at the earnest entreaty of his monks.
Until his death around 618 Kevin presided over his monastery in Glendalough, living his life by fasting, praying and teaching.
St Kevin is one of the patron saints of the diocese of Dublin. He belonged to the second order of Irish saints. Eventually, Glendalough, with its seven churches, became one of the chief pilgrimage destinations in Ireland.
Kevin of Glendalough was canonized by Pope Pius X on 9 December 1903.
________________________________________________
THE NOVENA TO
SAINT THORLAC OF ICELAND.
APPROVED by His Excellency Msgr. David B. Tencer, OFM.Cap., Bishop: Diocese of Reykjavik
Nihil Obstat + Imprimatur: 06 May 2018.
Heavenly Father,
we thank You for the holy life
and example of Saint Thorlac of Iceland.
Inspired at the youngest age to seek wisdom,
he found it in You;
in the psalms and writings of Holy Scripture;
in the virtuous instruction of the priests who fostered him;
and in the majestic natural wonders of his homeland.

Receiving Holy Orders at eighteen,
Thorlac devoted his entire life
to feeding the spiritual and material hunger of his people.
His quiet compassion for the poor and suffering
led him to long hours of prayer on their behalf.
He afforded peasants and penitents
the same dignity he showed chieftains and kings.
May Saint Thorlac help us live and to love,
according to your will.

Amen.

Saint Thorlac,
quietly humble and pure of heart.
Pray for us!

Saint Thorlac,
mentor in wisdom.
Pray for us!

Saint Thorlac,
gentle pastor.
Pray for us!

Saint Thorlac,
merciful confessor.
Pray for us!

Saint Thorlac,
champion of families and holy matrimony.
Pray for us!

Saint Thorlac,
defender of authentic Catholic living in all states of life.
Pray for us!

Saint Thorlac,
fatherly intercessor.
Pray for us!

Saint Thorlac,
true ambassador for Christ.
Pray for us!

Saint Thorlac,
devoted patron of Iceland.
Pray for us!

Heavenly Father,
we pray that all people in Iceland and Ireland may be united in Christ
under the patronage of Your holy servant, Saint Thorlac.
May all taste Your unending love and mercy,
and rejoice in Your presence.
Through Christ our Lord.

Amen.

Say 1 Our Father…

Say 1 Hail Mary…

Say 1 Glory Be…

Day 1:

St. Thorlac, Quietly Humble and Pure of Heart

God our Father,
when holiness and humility seem far from our reach,
may we see through the example of St. Thorlac
that we can achieve these virtues
simply by loving You as we are,
where we are,
and in what we are given.
May we watch quietly, as St. Thorlac did,
to observe and experience Your presence in this very moment,
and in the people before us.
Through Christ, our Lord.

Amen.

Day 2:

St. Thorlac, Mentor in Wisdom

Heavenly Father,
source of all wisdom and knowledge,
You taught us through Your Son Jesus
that we are to be lights to the world,
that others may see our deeds and give glory to You.
You generously gave wisdom to Your servant, St. Thorlac,
who delighted in bringing Your light to all in his path.
Grant us the grace to share in Your wisdom
with others through mentorship and example.
?Through Christ Our Lord.

Amen.

Day 3:

St. Thorlac, Gentle Pastor

Almighty God,
St. Thorlac took great care to lead others to You
in ways that were loving and gentle.
He wished for everyone to live harmoniously
according to Your plan,
that where two or more gather in faith,
You become present.
May the pastors of Your Church
follow St. Thorlac's example in their perseverance,
forbearance and striving for concord.
Help us to hear Your voice through our pastors,
not grieving those set over us
by chasing discord with Your Church and its teaching.
Through Christ, our Lord.

Amen.

Day 4:

St. Thorlac, Merciful Confessor

God of all mercy,
may our efforts to forgive and forget
be lifted up as penance to help remit the sins of others
and bring them closer to You.
?Help us through the intercession of St. Thorlac
to desire mercy for our neighbors and associates,
particularly those who offend us.
Through Christ, our Lord.

Amen.

Day 5:

St. Thorlac, Champion of Families and Holy Matrimony

Heavenly Father,
You endowed St. Thorlac with a loving comprehension
of the marital bond
and the fortitude to defend this Sacrament
for the sake of preserving families.
May we have the same courage as St. Thorlac
to help men and women honor one another
and raise children within the blessing of marriage.
Through Christ, our Lord.

Amen.

Day 6:

St. Thorlac, Defender of Authentic Catholic Living in All States in Life

Almighty God,
we sometimes find ourselves setting different standards
based on different states in life.
Help us to see, as St. Thorlac did,
that we all share the same fundamental vocation:
to love the Lord Our God with all our hearts,
all our souls, all our minds and all our strength;
and to love our neighbors as ourselves.
Through Christ, our Lord.

Amen.

Day 7:

St. Thorlac, Fatherly Intercessor

Father in Heaven,
we praise You for the life and ministry of Your servant, St. Thorlac,
whose fervent love of You
brought people from all walks of life
to a deeper understanding and appreciation of their faith.
Whether wealthy or poor,
healthy or infirm,
young or old,
those who encountered St. Thorlac
felt personally touched and uplifted
by his desire to share Your treasury with them.

May St. Thorlac see our present needs (especially ______________)
and respond with compassion, assistance and instruction.
May he help us grow closer to God
and find relief from our troubles.
May his wise counsel lead us to the healing
and restoration we need most.

In spiritual partnership with St. Thorlac,
we pray for all who seek his intercession,
particularly for the people of Iceland.
Through Christ, our Lord.

Amen.

Day 8:

St. Thorlac, True Ambassador for Christ

Heavenly Father,
help us to remember that, as Christians,
we are called to be ambassadors of Your Kingdom among our own friends,
families and municipalities.
Help us to emulate the example of St. Thorlac
in always remembering our allegiance as Your representatives.
Through Christ, our Lord.

Amen.

Day 9:

St. Thorlac, Devoted Patron of Iceland.

Almighty God, send forth Your Spirit to all who dwell in Iceland.
Lead them with Your light.
Instruct them with Your wisdom.
Remind them always of Your love.
Provide them with abundance in all of their needs
in spirit, mind and body.
May Iceland know the Merciful Love of Jesus Christ
and the protection of the Blessed Virgin Mary,
now and for evermore.
Through Christ, our Lord.

Amen.

Saint Thorlac,
Pray for Iceland!

Saint Thorlac,
Pray for Us!