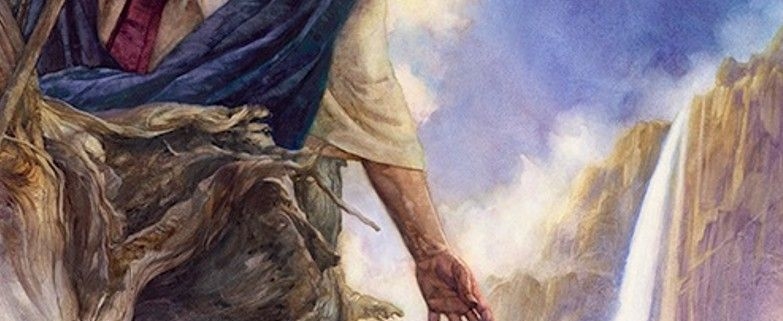 Gospel 11th September 2022
Sunday, 11th September 2022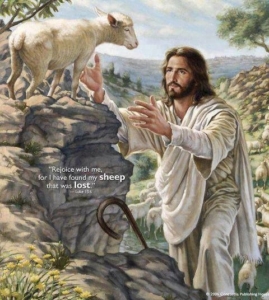 The Gospel
Tax collectors and sinners were all drawing near to listen to Jesus,
but the Pharisees and scribes began to complain, saying,
"This man welcomes sinners and eats with them."
So to them he addressed this parable.
"What man among you having a hundred sheep and losing one of them
would not leave the ninety-nine in the desert
and go after the lost one until he finds it?
And when he does find it,
he sets it on his shoulders with great joy
and, upon his arrival home,
he calls together his friends and neighbors and says to them,
'Rejoice with me because I have found my lost sheep.'
I tell you, in just the same way
there will be more joy in heaven over one sinner who repents
than over ninety-nine righteous people
who have no need of repentance.
"Or what woman having ten coins and losing one
would not light a lamp and sweep the house,
searching carefully until she finds it?
And when she does find it,
she calls together her friends and neighbours
and says to them,
'Rejoice with me because I have found the coin that I lost.'
In just the same way, I tell you,
there will be rejoicing among the angels of God
over one sinner who repents."
REFLECTION
What a foolish and arrogant thing to say!  Jesus was merciful, welcoming, forgiving and loving to those who were sinners.  And the Pharisees and scribes complained about this as if Jesus were doing something wrong.
On one level, it is understandable that the pride-filled scribes and Pharisees would look for anything they could to condemn Jesus.  They were on a sort of "witch hunt," so to speak, seeking to find any fault they could with our Lord.  So, out of the fullness of their malice, they attempted to make it look like Jesus was an awful sinner due to the fact that He spent time with sinners and welcomed them.
From a perspective of the pure truth, however, the jealousy, envy, manipulation and deception of the scribes and Pharisees are clear.  The "condemnation" they uttered against Jesus was no true condemnation at all.  It was a fabrication and a twisting of the truth.  The truth is that Jesus' kindness to those who were sinners was a living out of His countless virtues.  He was understanding, merciful, compassionate, patient, forgiving and the like.  He saw troubled hearts and reached out to them in their need, especially when He could tell they were sorry, open and humble.
We may all encounter those who are religiously "self-righteous" at times.  This is an ugly sin and one that should not sit well with us.  The problem is that those who are self-righteous are oftentimes also intimidating and oppressive.  Those who condemn others in the name of God are hard to confront.  Jesus' initial response was to ignore them and to go about His ministry of love and compassion, telling parables and helping those in need.  But eventually He took these religious leaders on directly, condemning them for their pride and arrogance.
Reflect, today, upon any tendency you have in your heart to judge another, especially when you try to do so in the name of God.  If you struggle with self-righteousness and pride, humble yourself now so that our Lord will not eventually be compelled to issue forth His justice on you!
PRAYER:-
My most righteous Lord, please have mercy upon me and heal me of my sins.  Free me from all tendencies toward judgmentalness and help me, in imitation of You, to love and welcome the sinner in my midst so that I, as a sinner, will be welcomed by You.  Jesus, I trust in You.
https://www.keashparish.ie/wp-content/uploads/2022/09/39302f3bd0bf17ecd4658371d3eadaa7.jpg
1057
783
William Henry
https://www.keashparish.ie/wp-content/uploads/2023/05/keash-parish-logo2.png
William Henry
2022-09-10 16:19:01
2022-09-10 16:19:01
Gospel 11th September 2022