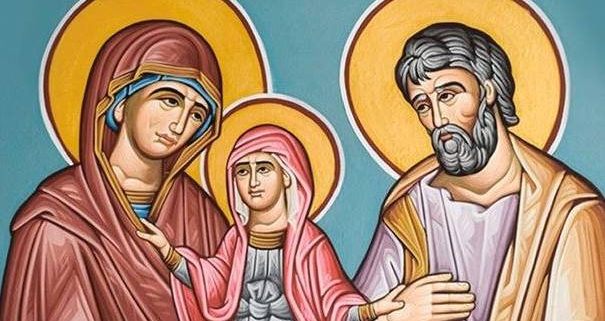 St Joachim and St. Anne – feast day
Today, July 26th, the Church remembers St. Joachim and St. Anne, the parents of the Virgin Mary. Despite the importance of their role as the maternal grandparents of Jesus, we do not know too much about them.
Regarding Joachim, we know that he was a shepherd from Jerusalem, married to Anne. They did not have any children, and they were a rather elderly couple when, one day, while Joachim was at work in the fields as usual, an angel appeared to announce the birth of a child, and Anna also had the same vision.
So they called their little girl Mary, which means "loved by God," and then they moved to Nazareth, where they educated Mary, teaching her the law of the Lord. We do not know when Joachim and Anne died, and for many centuries their memory remained in the shadows.
St. Anne is invoked as the protector of pregnant women, who turn to her to obtain from God three great favours: a happy birth, a healthy child, and sufficient milk to be able to raise the baby. And she is the patron of many jobs related to her duties as mother, including washerwomen and embroiderers.
St. Joachim only found space in the liturgical calendar in 1584: initially on March 20th, moving to Sunday in the octave of the Assumption in 1738, then to August 16th in 1913, before rejoining his holy wife on July 26th with the new liturgical calendar.
In Rome, the church of Santi Gioacchino e Anna is located in the area of Torre Maura, in viale Bruno Rizzieri. Designed by architect Sandro Benedetti and built between 1982 and 1984, it was solemnly consecrated on April 12, 1984.
Prayer
Dear St. Anne and St. Joachim,
parents of the Blessed Virgin Mary,
and grandparents of Jesus, our Divine
Lord, listen with pity to the petition
which your loving and trustful client
humbly presents before you.
Surely dear Saints, you are both
very dear to the Heart of Him Whose
beloved Mother was your tender and
devoted child! Can He refuse anything to you, in whose veins the same
blood flowed which afterwards furished the precious price of our Redemption?
Great Saints, nothing can
be impossible to your power and in-
fluence over the little Jesus, "who
grew strong in grace and wisdom"
under the maternal care and direction
of your glorious Daughter, the Queen
of Heaven and Earth. In mercy and
compassion, be like Him "Who went
about doing good," and come to the
assistance of your servant in this great
necessity!
St. Anne, St. Joachim, dear parents
of her who is our life, our sweetness
and our hope, pray to her for us and
obtain our request! Amen.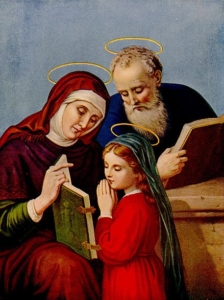 https://www.keashparish.ie/wp-content/uploads/2020/07/mariaettela-613x340-e1532628693700.jpg
340
605
William Henry
https://www.keashparish.ie/wp-content/uploads/2023/05/keash-parish-logo2.png
William Henry
2020-07-26 14:55:22
2020-07-26 14:57:50
St Joachim and St. Anne – feast day