Happy St. Patrick's day to one and all, near and far.  Following two years of covid, God willing today will be a day of joy and one in which we will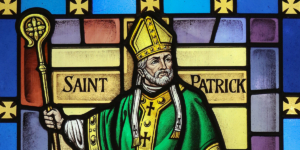 all enjoy, especially our children. God bless you all.
Our small Country like every other Countries around the world has inadequacies. Today is a day however to celebrate all that is good here. We especially are cognisant of the peaceful society we live in. This is highlighted by events in the Ukraine. How lucky we are. We thank God for this grace bestowed upon us. We should reflect today on all the good this small country contains and remembering and praying for all those not so fortunate…..
https://www.keashparish.ie/wp-content/uploads/2022/03/web3-saint-patrick-portrait-flickr.jpg
600
1200
William Henry
https://www.keashparish.ie/wp-content/uploads/2023/05/keash-parish-logo2.png
William Henry
2022-03-17 08:26:32
2022-03-17 08:28:11
Happy St Patrick's day